Solid Steel Industries (SSI)
THANK
YOU
THANK YOU FOR REGISTERING
Thanks for Registering as a Whole Dealer with Solid Steel Industries.
Your request will be reviewed by our team and you will be notified when approved.
Feel free to contact us if you have any questions or concerns.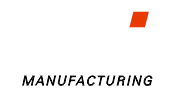 We provide steering and suspension solutions for your Dodge Ram pickup. Our products are designed to solve the common steering and handling problems found in 1994 to the present - Dodge 1500, 2500, and 3500 series 4x4 and 4x2 trucks.