Solid Steel Industries (SSI)
ORDER FROM A
DISTRIBUTOR
If you live close to our distributor, it will be easier to pick up locally.
Our distributors are listed below. If you would like to become a distributor of our products, please reach out to us.
PEAK DIESEL
Peak Diesel Performance specializes in diesel power performance for Dodge Cummins, Ford PowerStroke, and Chevy Duramax.
With superior customer service and extensive technical assistance, we offer the best diesel performance team in the industry. We are pleased to say that our customers are our friends.
Peak Diesel Performance
3381 208th Street
Langley, BC V2Z 2C5
Canada
Toll-Free: 877-858-PEAK (7325)
Office: 604-532-5700
Fax Line: 604-534-5850
BECOME A RETAILER / DISTRIBUTOR
Add to your product catalog.
Opportunities are available all across Canada and the United States.
APPLY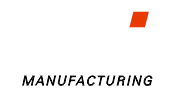 We provide steering and suspension solutions for your Dodge Ram pickup. Our products are designed to solve the common steering and handling problems found in 1994 to the present - Dodge 1500, 2500, and 3500 series 4x4 and 4x2 trucks.