Solid Steel Industries (SSI)
ABOUT
US
STEERING & SUSPENSION DONE RIGHT
Solid Steel Industries (SSI) was founded in 2001 when Russell Tessier was fed up with the steering performance of his 1994 Dodge Ram 3500 pickup.
He had recently invested more than $2,000 in upgrades to the front end of the truck to improve driveability, and the truck continued to wander significantly. Russell's brother Darin analyzed the situation and fabricated a brace that would better support the steering box and reduce frame flex, and the DSS (Darin's Steering Stabilizer) was born. Since then, SSI has continued to introduce a range of innovative products designed for Dodge Ram trucks.
In 2014 we became part of the Source Automotive group of companies and relocated our manufacturing and distribution facilities to Clackamas Oregon. All SSI products are now proudly made in the USA. We have invested significant resources to ensure that SSI products remain at the top of the market in relation to product design and quality.
At the same time, we've also increased our focus on improving production processes and product availability for our customers. We will continue to work to introduce new products and make SSI products simple to find and purchase in the market.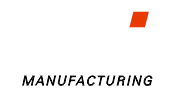 We provide steering and suspension solutions for your Dodge Ram pickup. Our products are designed to solve the common steering and handling problems found in 1994 to the present - Dodge 1500, 2500, and 3500 series 4x4 and 4x2 trucks.