Solid Steel Industries (SSI)
CONTACT
US
Dodge 1500, 2500, & 3500 Series Trucks
CONTACT SSi MANUFACTURING
Solid Steel Industries (SSI) was founded in 2001 when Russell Tessier was fed up with the steering performance of his 1994 Dodge Ram 3500 pickup.
MAILING ADDRESS
Solid Steel Industries Manufacturing
617 Railway Avenue
Weyburn, SK Canada
S4H 0A9
EMAIL
To send us an email, please use the form below.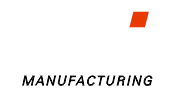 We provide steering and suspension solutions for your Dodge Ram pickup. Our products are designed to solve the common steering and handling problems found in 1994 to the present - Dodge 1500, 2500, and 3500 series 4x4 and 4x2 trucks.