Solid Steel Industries (SSI)
shop
online
DODGE 1500, 2500, & 3500 SERIES TRUCKS
Steering Stabilizers for Dodge Ram Trucks
1994 to 2022 | 4 x 2 & 4 x 4
Dodge Truck Steering Stabilizers (DSS)
The DSS, also known as the "Darin's Steering Stabilizer" is designed to eliminate steering wander in Dodge RAM pickups.
It does this by adding an additional bearing to the bottom of the steering box sector shaft and by adding an additional cross member tying the frame rails together eliminating frame flex. In other words, takes the slop out of your steering.
Reduce steering wander!
Eliminate steering box play!
Eliminate frame flex!
No drilling or welding!
All mounting hardware is supplied!
Durable powder-coated finish!
Track Bars / Track Bar Conversion Kit
1994 to 2022 | 4 x 2 & 4 x 4
* Note: The TBK may not work with some truck-mounted snow plows without additional modification or fabrication * 
Dodge Truck Track Bars & Conversion Kit
Our Track Bar Conversion Kit and Track Bars eliminate the troublesome ball joint configured OEM track bar assembly on 1994 to 2002 Dodge 4x4s.
Our premium polyurethane bushings are manufactured in the USA
Upgrades '94 to '02 Track Bar
Premium Polyurethane bushings.
Durable Powder-coated finish on Track Bar.
Reduces vibration, providing a smooth feel.
Fully adjustable while installed.
Easily centers the axle with lifts up to 3″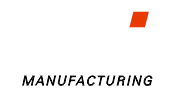 We provide steering and suspension solutions for your Dodge Ram pickup. Our products are designed to solve the common steering and handling problems found in 1994 to the present - Dodge 1500, 2500, and 3500 series 4x4 and 4x2 trucks.