Solid Steel Industries (SSI)
REGISTER
Register for a Wholesale Account
REGISTER FOR A WHOLESALE ACCOUNT
If you wish to resell products in your store or on your website. All wholesale Customer accounts will be reviewed by SSi which will notify you by email when approved.
The form fields below marked with an asterisk (*) are required fields.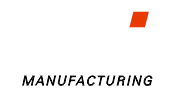 We provide steering and suspension solutions for your Dodge Ram pickup. Our products are designed to solve the common steering and handling problems found in 1994 to the present - Dodge 1500, 2500, and 3500 series 4x4 and 4x2 trucks.